Staff information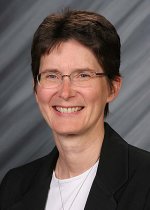 Elaine Chapman
Atmospheric Measurement & Data Sciences
Engineer
Pacific Northwest National Laboratory
PO Box 999
MSIN: K9-30
Richland, WA 99352
Send Email
Biography
Ms. Chapman studies atmospheric chemical processes in gaseous, aqueous and particulate phases through the use of models. She has extensive experience with the processing and application of emissions inventories in air quality models, and in the use of advanced statistics for determining associations among environmental variables.
Research Interests
Assessment of the effects of aqueous phase chemistry in cloud droplets on aerosol production and aerosol characteristics
Work on methods for better estimating dust emissions from both wind erosion and anthropogenic activities.
Education and Credentials
B. S. , M.Eng. Rensselaer Polytechnic Institute
Additional coursework in computer science at Washington State University.
PNNL Publications
2015
2013
2011
2009
2008
2007
2006
2005
2004
2003
2002
2001
2000
1999
1998