Nonproliferation Systems Integration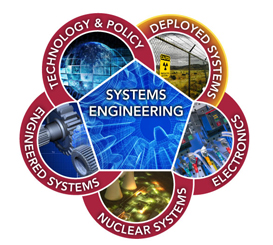 Mission
Provide best-in-class project management and technical expertise to our clients by providing timely and professional response to our nation's global security and nonproliferation mission priorities.
Vision
Build a technical group that has an international reputation for providing world-class project management and technical expertise to international and domestic security, safeguards and nonproliferation issues dealing with Weapons of Mass Destruction (WMD—nuclear, radioactive, biological and chemical), illicit trafficking, treaty verification, border security, and policy analysis and implementation.
Values
Teamwork—We will strive to share ideas and work collaboratively for the common good of our Group, our Division, our Directorate, the Laboratory, Battelle, and our international partners to provide global leadership in the combat of nuclear and radiological terrorism and promotion of our national security agenda.
Integrity—We will strive to deal openly and honestly with each other, our Product Lines and Sectors, and our clients; respecting the needs, roles and expectations of all.
Sustainability—We will leverage current opportunities to build the world-leading capabilities we need for long-term sustained growth by investing in our staff, equipment and facilities to increase and strengthen our competitiveness in the market place, expertise in the subject areas, and reputation as the "go to" Laboratory for expert delivery of large complex technology projects.
For more information, contact Jami Prigge at (509) 375-1753.