Biological Sciences Staff information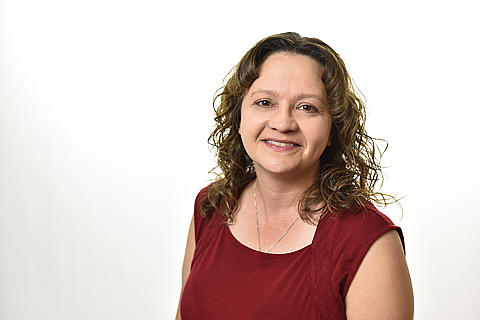 Katrina Waters
Biological Sciences Division
Scientist, TL
Pacific Northwest National Laboratory
PO Box 999
MSIN: J4-18
Richland, WA 99352
509/375-3907
Send Email
Biography
Dr. Katrina Waters is the Deputy Division Director for Biological Sciences at the Pacific Northwest National Laboratory.
Waters has a Ph.D. in biochemistry and more than 10 years of experience in microarray and proteomics data analysis. Her research interests are focused on the reconstruction of cell response networks from integrated gene and protein expression data to enable predictive mechanistic modeling of disease and toxicity pathways. Her current programs include pathway-based biomarker discovery for environmental exposure to toxicants, toxicogenomic analysis of PAH mixtures bioactivity, and host-pathogen interactions during pandemic respiratory infections. Her previous work at Merck Research Labs was in the area of investigative toxicology, supporting the safety assessment of drug-development candidates and biomarker-discovery efforts.
Research Interests
Pathway-based biomarker discovery for environmental exposure to toxicants, including disease susceptibility factors.
High-throughput screening approaches for hazard assessment and mechanism-based risk assessment.
Predictive modeling of lethal human viral infections, including influenza, SARS, Ebola and West Nile Virus.
Development of computational tools for integration of genomics, proteomics, metabolomics and high-throughput data.
Education and Credentials
Ph.D., Biochemistry, University of Wisconsin, 1996
A.B., Chemistry, Ripon College, 1992
NRSA Postdoctoral Fellowship with Thomas C. Spelsberg, Mayo Graduate School of Medicine, Rochester, MN.
Postdoctoral Fellowship with Kevin Gaido, CIIT Centers for Health Research - Research Triangle Park, NC.
Affiliations and Professional Service
2009 â€" Board of Scientific Counselors, Environmental Protection Agency Subcommittee for Computational Toxicology
2009 â€" Full Member, Society of Toxicology
2008 â€" DOE Q Clearance
2008 â€" Editorial Board: Toxicology and Applied Pharmacology
2006 - Associate Member, Society for Toxicologic Pathology
2005 - Member, American Society for Cell Biology
2005 - External Advisory Board Member, NIDA Center on Functional Genomics and HCV-Associated Liver Disease at the University of WA
Journal Reviews include Endocrinology, Journal of Bone and Mineral Research, Metabolism: Clinical and Experimental, Toxicological Sciences
Awards and Recognitions
Best Presentation in Mixtures, Awarded by the SOT Mixtures Specialty Section, March 2012
Outstanding Poster Travel Award, Gordon Conference on Toxicogenomics, June 2007
Outstanding Performance Award, Pacific Northwest National Laboratory, October 2006
Plenary Poster Award, American Society for Bone and Mineral Research, June 1998
National Research Service Award, NCI Postdoctoral Fellowship, 1997-1999
PNNL Publications
2015
2014
2013
2012
2011
2010
2009
2008
2007
2006