Staff information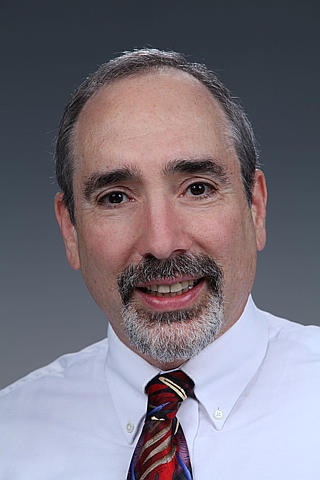 Clifford Glantz
Atmospheric Chemistry & Meteorology
Scientist
Pacific Northwest National Laboratory
PO Box 999
MSIN: K9-30
Richland, WA 99352
509/375-2166
Send Email
Biography
Mr. Glantz manages projects and conducts research in consequence assessment modeling, emergency response and preparedness, critical infrastructure protection, and cyber security. He is the Chair of the Department of Energy's (DOE) Subcommittee on Consequence Assessment and Protective Actions (SCAPA). He is also a member of the DOE Meteorological Coordinating Council, the ANSI/ANS Standards Working Group that is developing new standards for meteorological monitoring and atmosphere dispersion modeling, and the National Atmospheric Release Advisory Center (NARAC) DOE User's Advisory Group. Mr. Glantz is PNNL's Business Sector Coordinator for Cyber Security Programs with the Nuclear Regulatory Commission (NRC). Mr. Glantz's recent work includes:
Enhancing the APGEMS atmospheric dispersion and dose assessment modeling system. APGEMS is the primary emergency response model used at the DOE's Hanford Site.
Developing a consequence assessment modeling toolbox and software quality assurance guidance for DOE emergency response models
Developing emergency preparedness and response exercises and training programs at the Hanford Site
Leading the multidisciplinary team that is providing cyber security technical and policy guidance to the NRC. An upcoming focus is to provide technical support for cyber security inspections at nuclear power plants and train NRC staff and contractors to develop and implement a long-term inspection program
Leading the multidisciplinary team that is developing security metrics for process control systems used in the oil and gas industry
Providing guidance to Department of Homeland Security (DHS) and North American Electric Reliability Council (NERC) on risk assessment models for cyber security.
Awards and Recognitions
2007 - Emergency Management Issues - Special Interest Group Special Award. "The Steering Committee of The Department of Energy (DOE) Emergency Management Issues Special Interest Group (EMI SIG) presented a special award to Clifford Glantz, Pacific Northwest National Laboratory, for sustained outstanding services to the EMI SIG particularly in his role as chair of the Subcommittee on Consequence Assessment and Protective Action and for exceptional contribution to the DOE Emergency Management Program in general."
2004 - American Nuclear Society Best Paper Award Presented by the American Nuclear Society's Operations and Power Division for the paper "A Cyber Security Self-Assessment Method for Nuclear Power Plants."
2003 - PNNL Outstanding Performance Award. In recognition of outstanding contributions to the NRC Cyber Security Project.
2003 - PNNL Outstanding Performance Award. For extraordinary achievement and outstanding contributions to PNNL's National Security Directorate.
2003 - PNNL Outstanding Team Performance Award for the development of the Hanford Solid Waste Environmental Impact Statement.
2002 - Golden Web Award for Web Site Design. Awarded to John Buck, Jennifer Carr, Cliff Glantz, Christa Knudson, Amy Madden and Mitch Pelton for the design and development of the Pacific Northwest National Laboratory Multimedia Exposure Assessment Website.
2001 - PNNL Outstanding Performance Award. In recognition of outstanding support to the Environmental Technology Division Review Committee.