Frontiers in Global Change
Dr. David Keith
An Environmental Case For Solar Geoengineering
Dr. David Keith
Gordon McKay Professor of Applied Physics And Professor of Public Policy (HKS)
---
Dr. Eric Wood
Towards a Global Drought Monitoring, Forecasting and Projection Capability
Dr. Eric Wood
Susan Dod Brown Professor of Civil and Environmental Engineering

---
Dr. Kerry Emanuel
Hurricanes and Hurricane Risk in a Changing Climate
Dr. Kerry Emanuel
Cecil & Ida Green Professor of Atmospheric Science Massachusetts Institute of Technology

---
Dr. Joyce Penner
Aircraft Soot Effects on Clouds and Climate
Dr. Joyce Penner
Associate Chair for Atmospheric Science and Ralph J. Cicerone Distinguished University Professor of Atmospheric Science University of Michigan
---
Dr. Thanos Nenes
Aerosol-Cloud Interactions: The Elusive Component of Climate Change

Dr. Thanos Nenes
Professor & Georgia Power Faculty Scholar, School of Earth & Atmospheric Sciences, School of Chemical & Biomolecular Engineering, Georgia Institute of Technology, Atlanta, GA
---
Dr. Soroosh Sorooshian
Challenges and Limitations of Hydroclimatological Forecasting for Water Resources Management and Future Prospects
Dr. Soroosh Sorooshian
Distinguished Professor Civil & Environmental Engineering and Earth System Science Director, Center for Hydrometeorology and Remote Sensing (CHRS) The Henry Samueli School of Engineering, University of California, Irvine

---
Dr. Antonio Busalacchi
Impact of Climate Change on Global Viticulture
Dr. Antonio J. Busalacchi
Director, Earth System Science Interdisciplinary Center
Professor, Atmospheric and Oceanic Science University of Maryland


---
Dr. Cynthia Twohy
Saharan Dust and Tropical Convection
Dr. Cynthia Twohy
Professor, College of Oceanic and Atmospheric Sciences Oregon State University, Corvallis, OR

---
Dr. Spyros Pandis
Atmospheric Nanoparticles, Air Quality and Climate Change
Dr. Spyros Pandis
Professor, Chemical Engineering Department University of Patras, Greece
Professor, Chemical Engineering and Engineering and Public Policy Carnegie Mellon University, Pittsburg, PA

---
Dr. Kevin Trenberth
Seasonal Aspects of the Hiatus in Global Warming
Dr. Kevin Trenberth
Distinguished Senior Scientist Climate Analysis Section National Center for Atmospheric Research

---
Dr. Chris Field
Climate Change: Managing the Risks of Extreme Events and Disasters
Dr. Chris Field
Director, Department of Global Ecology, Carnegie Institution for Science

---
Dr. Anthony S. Wexler
Statistical Mechanics of Solutions and Surfaces
Dr. Anthony S. Wexler
Professor, Mechanical and Aerospace Engineering; Civil and Environmental Engineering; Land, Air and Water Resources, University of California, Davis

---
Dr. V. (Ram) Ramanathan
Short-lived Climate Pollutants
Dr. V. (Ram) Ramanathan
Distinguished Professor of Atmospheric and Climate Sciences
Scripps Institution of Oceanography, University of California at San Diego

---
Dr. Chris Bretherton
Boundary Layer Cloud, Aerosol, Entrainment, and Climate
Dr. Chris Bretherton
Professor, Atmospheric Sciences & Boeing Endowed Professor in Applied Mathematics

---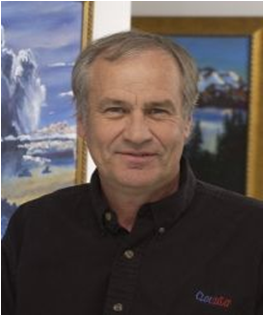 Dr. Graeme L. Stephens
Clouds, Aerosol, Radiation and Rain — Insights Gained from Global Satellite Observations
Dr. Graeme L. Stephens
Center for Climate Sciences
Jet Propulsion Laboratory
California Institute of Technology

---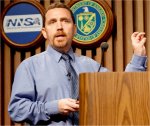 Dr. Benjamin Santer
A Life in Climate Science: From Identification of a "Discernible Human Influence" on Climate to Identification of the "Top Ten" Climate Models.
Dr. Benjamin Santer
Chief Science Officer and Principal Investigator
Program for Climate Model Diagnosis and Intercomparison
Lawrence Livermore National Laboratory

---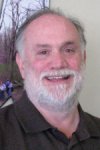 David Schimel
Continental-Scale Analysis of Terrestrial Carbon Exchange: Combining Models and Observations
David Schimel
Chief Science Officer and Principal Investigator
National Ecological Observatory Network (NEON, Inc.)
Boulder, Colorado

---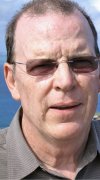 David Randall
"What can super-parameterization teach us about the tropical climate system?"
David Randall
Professor of Atmospheric Science, Colorado State University
Director of the Center for Multiscale Modeling of Atmospheric Processes

---
---
Tom Ackerman
"Synoptic Classification and Related Cloud Structures: A New Approach to Atmospheric Analysis and Climate Model Evaluation"
Department of Atmospheric Sciences
University of Washington
---
The Frozen Ocean of Snowball Earth
Stephen Warren
Presentations
The Frozen Ocean of Snowball Earth (1MB)
Black carbon in Arctic snow and its effect on surface albedo (47MB)
—PDF Version (7MB)
Source Attribution of Light Absorbing Aerosol in Arctic Snow (7MB)
---
The Role of Solar Absorption in Climate and Climate Change
Bill Collins
---
Policy-Relevant Science to Help Solve the Carbon-Climate Problem
Ken Caldeira