Frontiers in Global Change
Dr. Chris Field
Climate Change: Managing the Risks of Extreme Events and Disasters
Dr. Chris Field
Director, Department of Global Ecology, Carnegie Institution for Science
Friday, April 5, 2013
EMSL Auditorium
10:00AM
Historically, risks from climate-related events are concentrated in extreme events. Adaptations to average conditions require a wide range of strategies and investments. Whether or not these adaptations to average conditions address the full range of challenges, they tend to manage the risks from business as usual. The record for the effectiveness of adaptation strategies for managing the risk of historical extremes is mixed, with examples of success and failure. One implication of the concentration of risks in the extremes is that many of the lessons from the past can help inform choices for the future, especially when informed by the latest science. In its 2012 Special Report, the Intergovernmental Panel on Climate Change concluded that "A changing climate leads to changes in the frequency, intensity, spatial extent, duration, and timing of extreme weather and climate events, and can result in unprecedented extreme weather and climate events." Existing data indicate increases over the last 50 years in several kinds of climate extremes, including high temperatures, the fraction of precipitation falling in the heaviest events, and extremes associated with high sea levels. Some parts of the world have seen increases in the length or severity of droughts. Climate models project continuing changes in these extremes. There is a wide range of opportunities for reducing disaster risk and improving disaster response. The most effective options tend to produce both immediate benefits in sustainable development and long-term benefits in reduced vulnerability. Solutions that emphasize a portfolio of approaches, multi-hazard risk reduction, and learning by doing, offer many advantages for resilience and sustainability. Some options may require transformation, including questioning assumptions and paradigms, and stimulating innovation. Many of the greatest challenges in designing effective adaptation strategies stem from the historical isolation of policies, organizations, and government agencies for dealing with climate, disasters, and economic development. For the future, the recognition that climate change adaptation, disaster risk reduction, and sustainable development are all aspects of the same grand challenge can open a wide range of important opportunities.
---
Dr. Chris Bretherton
Boundary Layer Cloud, Aerosol, Entrainment, and Climate
Dr. Chris Bretherton
Professor, Atmospheric Sciences & Boeing Endowed Professor in Applied Mathematics
Wednesday, July 11, 2012
EMSL Auditorium
10:00AM
The response of boundary layer cloud to anthropogenic changes in aerosol concentration is an important issue for climate change. For stratocumulus clouds, an important aspect of the response is changes in turbulent entrainment of dry air from aloft. We illustrate the nature and importance of entrainment feedbacks using large-eddy, and mixed layer simulations of marine stratocumulus-topped boundary layers. Wang et al. (2011) found that in comparison with PNNL's superparameterized version of CAM, the default CAM5 parameterizations excessively thicken marine stratocumulus as aerosol concentrations increase, causing a strong aerosol indirect effect. We show a comparison of LES and single-column simulations of an idealized stratocumulus to trade cumulus transition that gives the same result, and that may provide a nice model problem for improving the representation of aerosol-cloud-entrainment interaction in CAM5.
---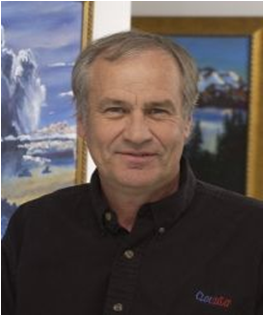 Dr. Graeme L. Stephens
Clouds, Aerosol, Radiation and Rain — Insights Gained from Global Satellite Observations
Dr. Graeme L. Stephens
Center for Climate Sciences
Jet Propulsion Laboratory
California Institute of Technology
Tuesday, May 8, 2012
EMSL Auditorium
10:00AM
The cloud systems of our planet fundamentally shape our climate in the way they affect the flow of radiation in and out of the planet and in the way they connect key processes together to form the hydrological cycle. Despite the many years of cloud observations from space, we have not gained much insight into these key roles. Information about cloud particle size from satellite radiometers, for example, has been derived now for more than two decades but we still have not convincingly determined if this information is in fact related to real cloud physical properties. Nevertheless correlation between this remote sensing particle size information and aerosol content now serves as a basis for parameterization of the so-called indirect effects in climate models, a key tuning knob of model sensitivity. Similarly we have also observed precipitation from space for many years but have not been able to tie these observations to actual cloud physical processes and thus precipitation observations alone offer little real insight into how precipitation is likely to be shaped by the broader environment in which it forms. In this talk the more recent observations from the A-Train of satellites will be reviewed and it will be argued that combinations of data from radar, lidar and radiometers now provide the tools to advance understanding moving beyond these past limitations. The microphysical content of satellite observations will be revealed and the ability to probe into the rain formation processes will be highlighted. These new insights will also be overlain on the performance of current climate models and the predictions of precipitation change associated with global warming.
---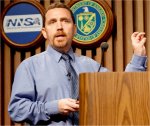 Dr. Benjamin Santer
A Life in Climate Science: From Identification of a "Discernible Human Influence" on Climate to Identification of the "Top Ten" Climate Models.
Dr. Benjamin Santer
Chief Science Officer and Principal Investigator
Program for Climate Model Diagnosis and Intercomparison
Lawrence Livermore National Laboratory
Wednesday, September 28, 2011
EMSL
10:00AM
Human-caused climate change is not a hypothetical future event. It is real, and we are experiencing it in our lifetimes. Despite compelling evidence of human effects on global climate, there is a continuing need for scientists to explain "how we know it's us." The first part of my talk will briefly summarize the scientific underpinning for "discernible human influence" conclusions of the Intergovernmental Panel on Climate Change. I will show that that the climate system is telling us an internally- and physically-consistent story. The message in this story is that observed changes in many different (and independently-measured) aspects of the climate system cannot be explained by natural causes alone.
Studies of the causes of climate change frequently rely on computer models of the climate system. Such models are the only tools we have for attempting to understand the size (and geographical and seasonal distribution) of the climate changes we are likely to experience over the 21st century. But not all computer models show equal skill in capturing key features of present-day climate. Should models with higher skill in reproducing today's climate be regarded as more trustworthy predictors of 21st century climate change? Is it easy to identify the "top 10" climate models in the world? How should decision-makers—and scientists interested in studying the impacts of climate change—use and interpret information on the strengths and weaknesses of different climate models? Can we find clever ways of reducing uncertainties in projections of future climate change? These are a few of the questions that will be addressed in the second part of my talk.
---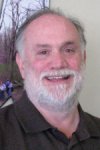 David Schimel
Continental-Scale Analysis of Terrestrial Carbon Exchange: Combining Models and Observations
David Schimel
Chief Science Officer and Principal Investigator
National Ecological Observatory Network (NEON, Inc.)
Boulder, Colorado
Tuesday, June 21, 2011
Battelle Auditorium
1:00PM
Research Highlight: "Carbon Cycle Expert Presents Progress on Climate Modeling "
Understanding the current biological carbon budget is important for understanding the entire carbon budget. Equally important is understanding the climate sensitivity of terrestrial carbon exchange. Locally, climate sensitivity of carbon exchange can be measured and modeled, but different sites and systems respond very differently. Because of this heterogeneity, extending carbon cycle knowledge to the continental and global scales is extraordinarily difficult. The National Ecological Observatory is being built to enable understanding and forecasting of change to ecosystem services, including the carbon cycle. It includes a systematic approach to observations, sampling and extrapolation using models.While the development of a continental carbon/water/energy exchange model is very much a work in progress, I will discuss the strategy and progress to data.
---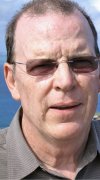 David Randall
"What can super-parameterization teach us about the tropical climate system?"
David Randall
Professor of Atmospheric Science, Colorado State University
Director of the Center for Multiscale Modeling of Atmospheric Processes
Thursday, March 17, 2011
EMSL Auditorium
9:00AM
Research Highlight: "World-renowned Expert Discusses Super-Parameterization"
The super-parameterized Community Atmosphere Model (SP-CAM) uses a simplified cloud-resolving model in place of the conventional parameterizations of the CAM. The SP-CAM produces more realistic variability than the standard CAM, although the mean state is less realistic in the northern summer. Coupling with an ocean model leads to major improvements of the basic state, and further improvements of the variability as well. Results are analyzed to understand the mechanisms involved. Particular attention is given to the Asian monsoon and tropical waves.
---
Tom Ackerman
"Synoptic Classification and Related Cloud Structures: A New Approach to Atmospheric Analysis and Climate Model Evaluation"
Department of Atmospheric Sciences
University of Washington
Tuesday, September 7, 2010
Columbia River Room
9:30AM
We have developed an automated classification technique that combines European Centre for Medium-range Weather Forecast analysis data and vertically pointing millimeter wavelength cloud radar observations to identify commonly occurring atmospheric patterns or states and associated cloud profiles (Marchand et al., 2006, 2009). The atmospheric states are defined only by large-scale, synoptic variables such that, once defined, these states can be used to composite climate model output. Millimeter-wavelength cloud radar observations of clouds are used to ensure that each state is statistically robust and unique. We have applied this technique at the SGP site and the TWP site in Darwin. This talk will focus on the methodology and the preliminary results from the Darwin analysis. The technique identifies five atmospheric states: a westerly monsoon, an easterly monsoon, suppressed convection, very dry conditions, and isolated convection. We use these states as the basis for compositing precipitation rate, liquid water path, and Madden-Julian Oscillation phase to further understand the meteorology of each state. Applications to climate model evaluation will be discussed using analysis results from the SGP and model results from the Multi-scale Modeling Framework (MMF).
---
The Frozen Ocean of Snowball Earth
Stephen Warren
Presentations
The Frozen Ocean of Snowball Earth (1MB)
Black carbon in Arctic snow and its effect on surface albedo (47MB)
—PDF Version (7MB)
Source Attribution of Light Absorbing Aerosol in Arctic Snow (7MB)
Internationally recognized climate scientist Dr. Stephen Warren, recently back from the Antarctic, speaks about climate physics and climate change in polar regions. Dr. Warren is known for his groundbreaking research in the interaction of solar radiation with snow, clouds, and sea ice, and their role in climate. His work has driven the understanding of how black carbon (soot) particles affect the Arctic climate.
Dr. Warren is uncommonly innovative and prolific. He received a Special Creativity Award from the National Science Foundation. He has been designated a Highly Cited Author by the Institute for Scientific Information, with 100+ publications that have been cited more than 6,000 times. He's a Fellow of the American Meteorological Society and of the American Association for the Advancement of Science. He received his Ph.D. from Harvard University and has been at the University of Washington since 1982.
Monday, November 2, 2009
EMSL Auditorium
2:00 PM - 3:00 PM
---
The seminar series features innovative and strategic speakers from industry, government, and academia discussing novel ideas and advancements in climate change and carbon management.
The Role of Solar Absorption in Climate and Climate Change
Bill Collins
Noted climate scientist Dr. William Collins, from Lawrence Berkeley National Laboratory, speaks about the fundamental role of solar absorption in climate change and ways to address it in the next generation of climate models.
Monday, June 8, 2009
EMSL Auditorium
1:30 PM - 2:30 PM
---
Policy-Relevant Science to Help Solve the Carbon-Climate Problem
Topics that will be addressed:
What's the current state of climate change?
How is deforestation contributing to global warming?
What are our options for stabilizing the climate?
Geoengineering: controversial but potentially promising
How are we using global climate models to answer policy questions?
Ken Caldeira
Dr. Ken Caldeira will speak on global climate change and options for stabilizing it at the inaugural Frontiers in Global Change Seminar Series. Caldeira is from the Carnegie Institution's Department of Global Ecology and is a Professor at Stanford University. He has studied issues such as ocean acidification, intentional intervention in the climate system, mass extinction events in Earth's geologic history, and the scale of change needed to address our current climate/carbon problem. Calderia was named a "Hero Scientist of 2008" by New Scientist magazine. He contributed to assessments by the Intergovernmental Panel on Climate Change, which won the 2007 Nobel Peace Prize. He has also provided technical support to negotiating teams for the U.S. government and the Intergovernmental Oceanographic Commission. His research has been reported widely in journals, mass media, and social media.
Tuesday, March 17, 2009
EMSL Auditorium
9:30 AM - 10:30 AM
---