Meet Our Leadership Team
PNNL science and technology inspires and enables the world to live prosperously, safely, and securely. Our leaders turn this vision into action, guiding all of PNNL's efforts. They ensure that our multidisciplinary research teams perform safely, securely and sustainably, while advancing science and technology to solve the nation's most pressing problems in energy, the environment and national security.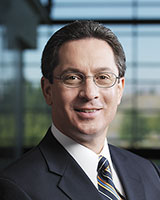 Steven Ashby
PNNL Director
Steven Ashby establishes the vision and strategic direction of the Laboratory as it advances the frontiers of science and addresses complex challenges in energy, the environment, and national security.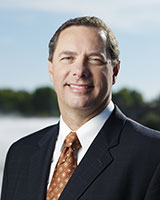 Michael Schlender
Deputy Laboratory Director for Operations
Chief Operating Officer
Mike oversees institutional priorities, safe and reliable operations, and the infrastructure needed to deliver innovative scientific research. He also fosters successful relationships across the DOE.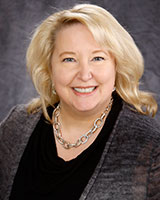 Malin Young
Deputy Director for Science and Technology
Malin Young integrates and enhances PNNL's science and technology capabilities across all mission areas.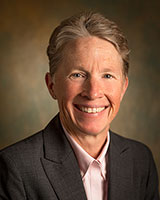 Allison Campbell
Associate Laboratory Director — Earth and Biological Sciences
Allison Campbell sets the vision and strategy for PNNL's research in support of DOE's Office of Biological and Environmental Research and National Institutes of Health.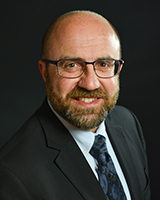 Louis Terminello
Associate Laboratory Director — Physical and Computational Sciences
Louis Terminello establishes strategies to strengthen the U.S. scientific foundation for innovation.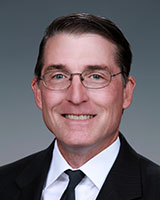 Jud Virden
Associate Laboratory Director — Energy & Environment
Jud Virden leads PNNL's efforts to increase U.S. energy capacity, reduce dependence on imported oil, and reduce the environmental impacts of human activity.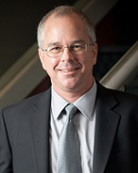 Tony Peurrung
Associate Laboratory Director — National Security
Tony Peurrung leads PNNL's efforts to enhance national and global security by enabling discovery, assessment and mitigation of complex threats.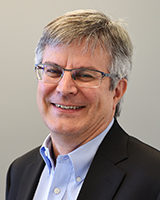 Douglas Ray
Director — Strategic Partnerships
Douglas Ray leads creation of partnerships to further PNNL's institutional strategy by accelerating scientific discovery, innovation and impact.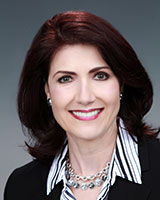 Paula Linnen
Director of External Relations
Paula Linnen establishes PNNL's strategy for community engagement and leads federal and state legislative affairs, public outreach, and STEM education programs.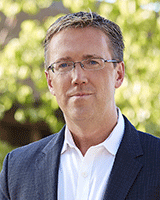 Brian Abrahamson
Associate Laboratory Director & CIO — Communications & Information Technology
Brian Abrahamson establishes the strategic plan and stewards the Lab's investments in Information Technology to enable the research mission of PNNL.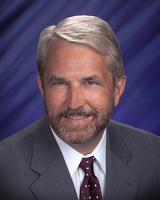 Marty Conger
Associate Laboratory Director — Business Systems
Marty Conger oversees finance, accounting and business operations at PNNL.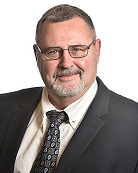 Larry Maples
Associate Laboratory Director for Operations
Larry Maples provides overall leadership for the capability stewardship and programmatic execution functions within the Operational Systems Directorate.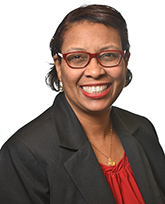 Cheri Wideman
Director Human Resources
Cheri leads strategy for compensation and benefits, talent acquisition, diversity, leadership and staff development, work-based learning, labor relations and other key HR functions.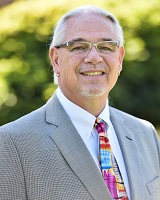 John P. LaFemina
Director of Laboratory Planning and Performance Management
John guides the development of the institutional strategies and implementation plans that will distinguish PNNL as a world-class scientific research institution.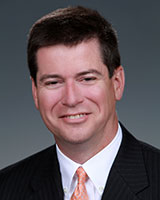 Vincent Branton
Director and General Counsel — Office of General Counsel
Vincent Branton guides the legal team as they support the Laboratory's S&T accomplishments while protecting our intellectual property.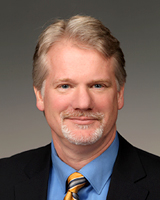 Kevin Ensign
Director and Chief Audit Executive — Audit Services
Kevin Ensign leads a team that performs internal investigations of PNNL operations in an effort to reduce risk and protect the integrity of the Laboratory.