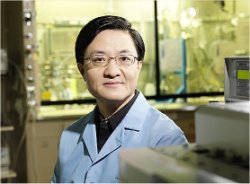 WSU/PNNL Joint Appointee Yong Wang Named Fellow of American Chemical Society.
Read the Full Article
Joint Appointments
The Joint Appointment Program is one means of furthering a strategic relationship between PNNL and another institution. Joint Appointments are used to enhance the ability of both institutions to achieve common research and education missions.
A Joint Appointment is strategic in nature to both institutions and is generally a long-term relationship.
PNNL has Joint Appointment arrangements with Washington State University, the University of Utah, Oregon State University, and the University of Delaware, and a Dual Appointment arrangement with the University of Washington.